--------------------------------------------------
-------------------------------------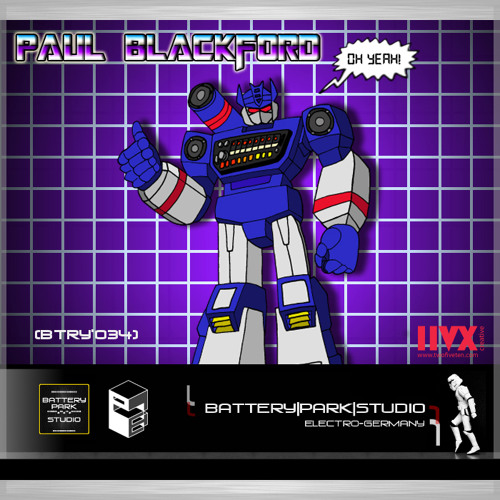 FOR MORE INFOS PLEASE VISIT OUR WEBSITE:
--------------------------------------------------
Heavily inspired by early rave and Detroit Electro, his first release on Breakin' records in 2003 was described as a pioneering UK take on the Detroit Techno Bass sound. Since then, Blackford has released tracks on labels such as WIDE, Deadlock Records and Twilight 76. In 2009 he set up Militant Science as an output for his own and other artists material. With support from DJ's such as Dave Clarke, DJ Stingray, DJ Godfather, EDMX, Keith Tenniswood, and many more, Paul Blackford continues to release new material and remix for other artists.
-------------------------------------
01 - OH YEAH
02 - OH YEAH (ALI BERGER REMIX)
03 - OH YEAH (BLACK MASS PLASTICS REMIX)
04 - OH YEAH (LION FX REMIX)
05 - OH YEAH (MOSSMAN REMIX)
06 - OH YEAH (PHAT CHEX REMIX)
07 - OH YEAH (RADIOACTIVEMAN REMIX)
08 - OH YEAH (SCREWTEC REMIX)
[BTRY'034]
RELEASE DATE:
29/09/2013
FORMAT:
DIGITAL
--------------------------------
[juno]2304411-02[/juno]
--------------------------------
https://soundcloud.com/battery-park-studio/btry034-paul-blackford-oh-yeah
--------------------------------------------------