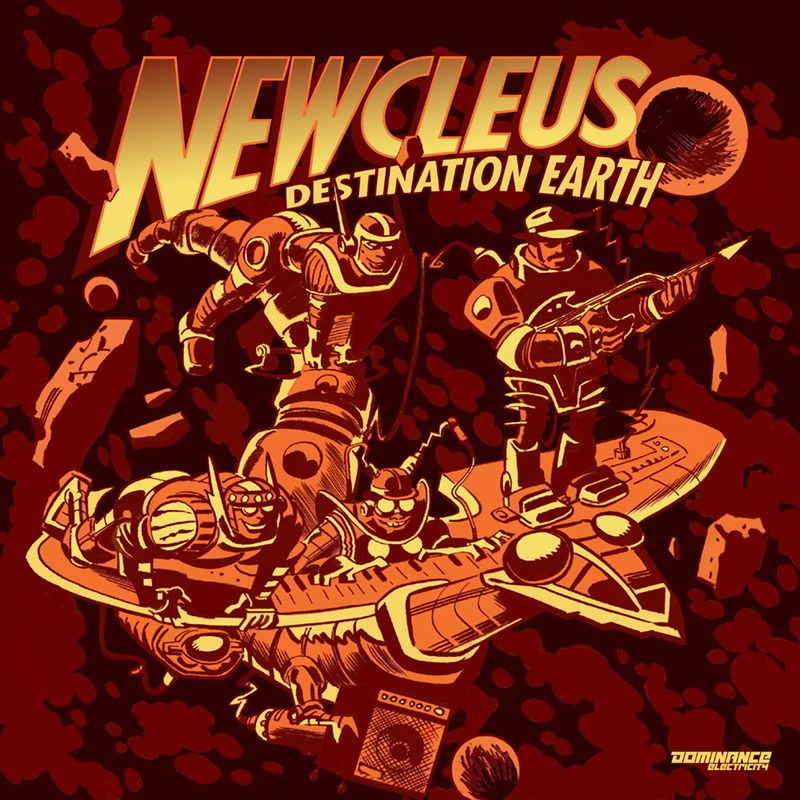 re-mastered + previously unreleased instrumentals...
NEWCLEUS "Destination Earth" Remixes (Dominance Electricity 2005)
The German Electro label Dominance Electricity proudly presents remixes of the long lost vocal version of the 1980's classic Destination Earth by the american Electrofunk and Hip Hop pioneer group Newcleus.
Originally released in 2005, the two remixes by Dominance Electricity resident Sbassship and New York funk wizard Reeno now reappear freshly remastered and accompanied by the previously unreleased instrumental versions.
★ high quality DOWNLOAD via
Bandcamp:
goo.gl/HbVMzK
iTunes:
apple.co/2rxAQvI
JunoDownload:
goo.gl/6KWpzt
Beatport:
bit.ly/2qD0IWO
Goople Play:
goo.gl/SCkPi5
Amazon DE:
amzn.to/2ry4lg5
Amazon FR:
amzn.to/2rxRnj7
Amazon UK:
amzn.to/2rxIhSH
Amazon ES:
amzn.to/2rxLCSD
Amazon IT:
amzn.to/2qzGakg
Amazon US:
amzn.to/2pZBbpz
Amazon JP:
amzn.to/2pRD4ZN
★ visit our electro online store for Dominance Electricity VINYLs, CDs, Merch and much more:
saveoursounds.net
__________________________
Credits:
Original song written & produced by Ben "Cozmo D" Cenac for Jam-On Productions 1981/2005. Additional music & production on Sbassship Remix by Sbassship. Guitar-solo and mix by Eddie Baldowski for MIDAS Productions. Additional music & production on Reeno Remix by James Reeno at Spazzoid Studio, NYC 2005. Drums, synthesizers & synth programming by James Reeno. Guitars by Mano Reza. Prophet-5 solo by David Easton. Remastered by Vladan Cvetkovic for Dominance Productions 2017. Cover image drawn by Bill Wray for Dominance Productions 2005.
__________________________
Sign in to our ELECTRO e-mail NEWSLETTER at:
dominance-electricity.de
Connect on FACEBOOK & TWITTER:
fb.com/dominanceelectricity
twitter.com/dominance_rec