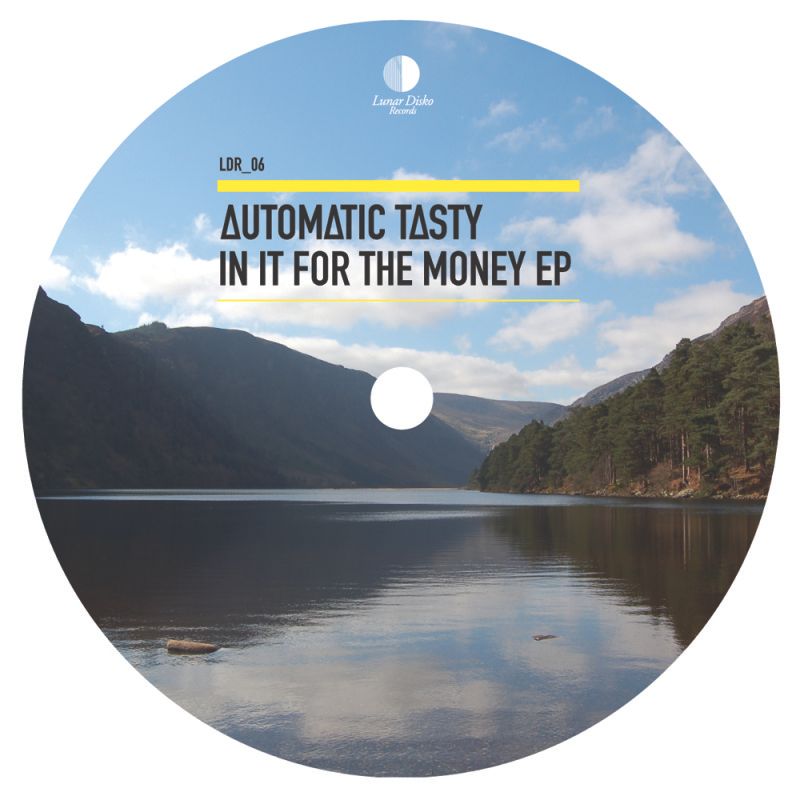 LDR_06
Automatic Tasty - In It For The Money EP
a1. i've missed the last bus home
a2. I can see your house from here
b1. an cnoc rua
b2. to the moon and back
b3. autonomous system
Listen to clips:
soundcloud.com/lunardiskorecor…ty-in-it-for-the-money-ep
Lunar Disko Records
returns with its 6th release from promising Irish producer,
Automatic Tasty
(AT). AT delivers five fantastic analogue trax with strong house, acid and electro influences, crafted with precision and aptitude somewhere beneath the Wicklow mountains.
The acid jam 'I've Missed The Last Bus Home' opens up the EP, AT's trademark basslines, warm melodies and pads command this track, while 'I Can See Your House From Here' continues on with with more 707 percussion, mesmeric melodies, voice samples and a bassline unveiling another Auto' Tasty gem! 'An Cnoc Rua' introduces us to a B-side with more acid, and electro soundscapes. A slow-burning acid track, including more fascinating melodies under the control of a mysterious eerie lead...
'To The Moon And Back' warms you up again with more delightful melodies and captivating pads transported in true Automatic Tasty style. Concluding this debut EP is the outstanding 'Autonomous System' the 606 & 101 combine to brilliant force before an arpeggiated bassline takes over alongside more lush synth melodies..
Mar sin, osclaígí bhur croíthe a chairde, agus ligigí isteach ceol binn an Blas Gasta!
** There will also be 3 bonus tracks mastered and pressed on a limited run of 50 CD copies. If you would like these 3 bonus tracks aswell as the Automatic Tasty EP, order direct from Lunar Disko. You can pre-order by sending a mail to: lunardiskodublin@gmail.com **
You can check out the bonus tracks here:
soundcloud.com/lunardiskorecor…the-money-ep-bonus-tracks
--
myspace.com/automatictastys
myspace.com/lunardiskorecords